For The Real World Or Competition Setting, Our Jujutsu Classes Have It All
Jujutsu is a dynamic, Japenese standing style of self-defense that is perfect for both the competition and real-world settings. And at Gordon Martial Arts, we're excited to offer hands-on instruction in the martial arts for men and women all across our community.
We're helping Crestview stay safe in any situation and enjoy a great workout in the process. Just fill out the short form on your screen to learn more today!
Why Is Jujutsu Right For You?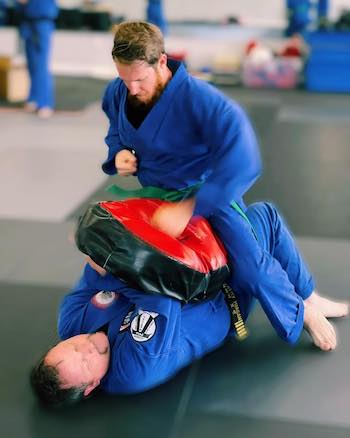 This system is all about maintaining leverage and control over an opponent. It teaches you that size and strength matter less than superior technique - and that's exactly what we're offering.
We're helping you stay safe and defend yourself no matter what situation you get caught in.
Our Jujutsu classes offer Crestview, Milligan, and beyond the chance to establish effective sparring, maintain control from any situation, and secure a successful submission in no time. With this style of Jujutsu, you will learn sparring techniques instead of grappling techniques.
At Gordon Martial Arts, you can enjoy:
Hands-on instruction from dedicated professionals
A safe, supportive environment
Scalable classes to meet the needs of any skill level
A proven system of success that builds you up one step at a time
And Did We Mention The Total-Body Workout?
That's right. Jujutsu training can keep your body challenged like never before.
Each and every class is a total-body workout. And guess what? No two classes are the same.
We'll help you combine the best aspects of strength training,total-body athleticism, and dynamic agility into one cohesive workout that will leave you looking and feeling better than ever before.
We're helping Crestview:
Develop functional strength across your entire body
Improve your speed, mobility, and agility
Enjoy healthy, sustainable weight loss
Build self-confidence in all aspects of your life
Try Out The Best Jujutsu Training In Crestview Today!
Don't miss out on your chance to see everything we have to offer here at Gordon Martial Arts. We are helping men and women all across our Crestview and Milligan communities thrive - and you could be next.
Join us today for Crestview's best Jujutsu training. Just fill out the short form on your screen to learn more.